Top news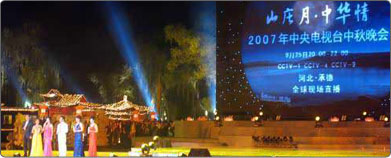 Many others across the country celebrated the evening by watching CCTV´s annual bilingual Moon Festival Gala. This year´s gala was held in poetic surroundings at the Summer Resort in Chengde, Hebei province which is also listed as a world heritage site.
Watch video:
Part I |
Part II |
Part III |
Part IV
Latest news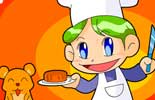 One festival tradition is to send moon cakes to relatives and friends. Among youngsters, is an interesting turn on the tradition.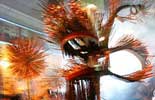 Rain and cloud in Hong Kong cast a shroud over the full Moon. But the spirit of Mid-Autumn Festival, among Hong Kong´s people is not dampened.
---

More articles
Photos