Source: CRI
09-20-2007 16:00
<!a href=# target=_blank>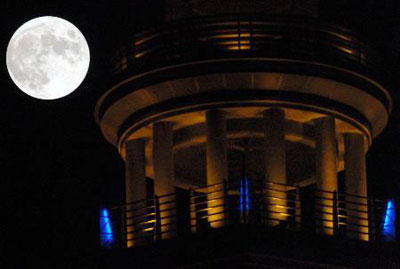 <!a href=# target=_blank>
The moon is certainly a marvel to admire up in the dark sky. It's clear, bright and brilliant. In China the moon is often used to name places and scenic spots, many parents use it to name their daughters, too.
The reason why the Mid-Autumn Festival is known also as the "Moon Festival" is because on this day we expect to see a full moon.
For thousands of years, Chinese people have related the vicissitudes of life to changes in the moon as it waxes and wanes; joy and sorrow, parting and reunion.
Because the full moon is round and symbolizes reunion, the Moon Festival is also known as the festival for family reunion. All family members try to get together on this day. Those who cannot return home see the bright moonlight and feel deep longing for their families.