China
VP Zeng highlights improvement of Party´s governance capability
Source: Xinhuanet | 03-02-2007 08:30
Special Report: 2007 NPC & CPPCC

<!a href=# target=_blank>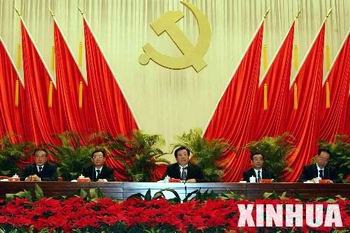 <!a href=# target=_blank>
BEIJING, March 1 (Xinhua) -- Chinese Vice President Zeng Qinghong on Thursday stressed that the Communist Party of China (CPC) should enhance its governance capability for the preparation of the 17th CPC National Congress which will convene in the latter half of this year.
Zeng made the remarks at the opening ceremony for a new semester at the the Party School of CPC Central Committee.
Zeng called for more efforts to create a more favorable atmosphere for the on-going local party leadership election in 17 of the country's 31regions.
He said the Party should also promote education on democracy, anti-corruption, and Communist theories to ranking officials, to further strengthen governance capability, and guarantee a fast economic and social development.
Zeng especially highlighted the importance of inner-party democracy, quoting it as the key to the improvement of the Party's creativity, governance capability and official integrity.
Editor:Du Xiaodan