China
China calls for Iran´s positive response on nuclear issue
Source: CCTV.com | 03-02-2007 09:03
China is urging Iran to stop its uranium enrichment and step up its efforts to reach a peaceful solution to the international dispute over its nuclear program.
<!a href=# target=_blank>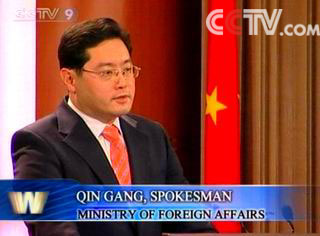 <!a href=# target=_blank>
Qin Gang, spoksman Ministry of Foreign Affairs, said, "Our position has been consistent in that we advocate the solution for Iran's nuclear issue is through diplomatic negotiations and peaceful means. We hope Iran can give a positive response to the appeal of the international community and faithfully abide by resolution 1737. The international community should keep calm and make efforts, including efforts outside the framework of the UN Security Council, to push forward the resumption of negotiations."
Editor:Du Xiaodan