World
Iran still seeks agreement over uranium enrichment program
Source: CCTV.com | 02-14-2007 09:06
<!a href=# target=_blank>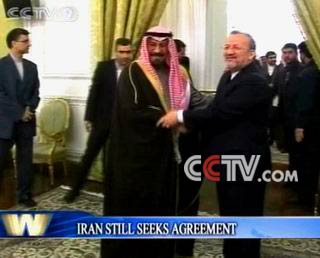 <!a href=# target=_blank>
Iran says it will continue to seek agreement over its uranium enrichment program for the purposes of fuel production.
Foreign Minister Manouchehr Mottaki made the remark on Tuesday after talks with his Kuwaiti counterpart Sheikh Mohammad Al-Sabah.
Mottaki said Tehran wants to enrich uranium to produce 20,000 megawatts of electricity from its nuclear plants. He said Iran is maintaining good relations with the UN nuclear watchdog, the International Atomic Energy Agency.
<!a href=# target=_blank>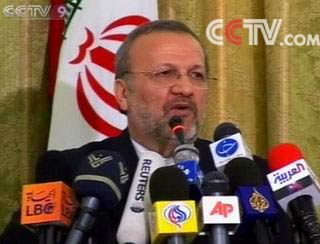 <!a href=# target=_blank>
The Kuwaiti Foreign Minister expressed his country's concerns over Iran's nuclear issue and stressed its significance.
On Monday, EU foreign ministers moved ahead with plans to implement UN sanctions against Iran, frustrated by the lack of progress. The head of the IAEA has called for time out on sanctions to end the standoff.
Editor:Du Xiaodan