World
Iran test-fires Russian-made missile defense system
Source: CCTV.com | 02-08-2007 08:57
<!a href=# target=_blank>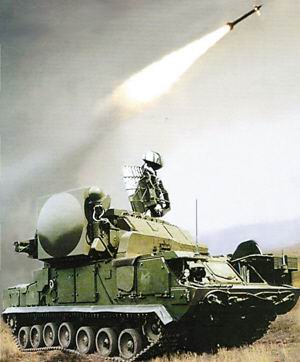 <!a href=# target=_blank>Russian-made Tor-M1 missile defense system
Iran's Revolutionary Guards have launched a two-day air-force and navy exercise in the south of the country, near the Persian Gulf.
Iran test-fired a new Russian-made, surface-to-air missile defense system on Wednesday. The system can reportedly detect and track up to 48 targets and engage two of them at the same time.
The US says the Russian exports violate UN sanctions imposed on Iran. But Moscow claims the arms sales does not violate international law.
Editor:Du Xiaodan