World
Iran denies any accusation of weapons program
Source: CCTV.com | 02-12-2007 09:13
<!a href=# target=_blank>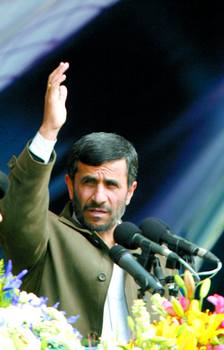 <!a href=# target=_blank>
Iran's chief nuclear negotiator, Ali Larijani, has rejected any accusation that Tehran is developing nuclear weapons saying it would not do this for fear of sparking a regional arms race.
Meanwhile, Iran has told key Western diplomats Tehran is willing to resume nuclear negotiations.
Iran's chief nuclear negotiator, Ali Larijani, discussed the country's nuclear program at the International Security Conference in Munich.
Ali Larijani, said, "If we wanted to have nuclear weapons, surely the super powers would supply nuclear weapons to all the neighboring countries, which would lead to an arms race."
He also reiterated that Iran would not suspend its uranium enrichment programme, saying it is pursuing technology only to generate energy. In a speech earlier in the day, Larijani confirmed Tehran is ready to settle issues on its nuclear program with the International Atomic Energy Agency, within three weeks.
Following his speech, Larijani met with key Western diplomats, including the EU Foreign Policy Chief, Javier Solana, to discuss the nuclear stand-off between Iran and the West.
Javier Solana, said, "We will try to make a resume of all the meetings he has had and then we will see how we can, if it's possible, to recuperate a sense of dialogue. And to try to see if the possibility exists of finding a solution through negotiations "
Larijani did not meet with US diplomats at the conference. He says Iran believes it's more likely to reach a settlement speaking to the European community.
Editor:Du Xiaodan