China
Premier Wen: The People´s well-being is top priority of gov´t
Source: CCTV.com | 03-16-2007 15:45
Special Report: 2007 NPC & CPPCC sessions

<!a href=# target=_blank>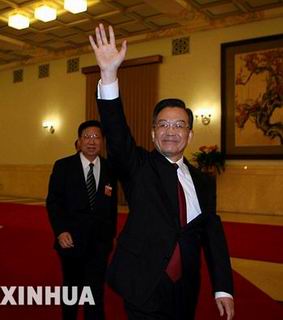 <!a href=# target=_blank>
Chinese Premier Wen Jiabao says the government will do all it can to ensure that the people benefit more from China's reforms and opening up. And that the peoples' well-being will be the top priority of the Chinese government in coming years.
That message was the centerpiece of a news conference given by the Chinese premier, following the end of the last session of the 10th National People's Congress.
This is Wen Jiabao's last news conference as Chinese premier of the current government during this year's NPC session. Looking back, Wen Jiabao said the most important experience from the past 4 years of work is that the people's interest should always be the government's topmost concern.
Wen Jiabao said, "Any government should be guided by the principle that its power is bestowed by the people. The government should never forget that the power belongs to the people. And whatever it does, it does for the people."
A large proportion of Wen Jiabao's government work report is focused on the well-being of the people across the nation. He says finding ways to better implement the central government's policies and measures aimed at improving the lives of the citizens is a long-term task for the government. He made it clear that the ultimate goal of China's reform and opening-up process is to meet the people's growing cultural and material needs. The Chinese premier also laid out some primary challenges to be addressed.