China
CPPCC members express satisfaction on the job as session ends
Source: CCTV.com | 03-15-2007 14:09
Special Report: 2007 NPC & CPPCC sessions

<!a href=# target=_blank>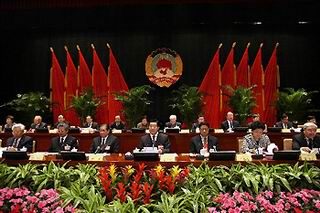 <!a href=# target=_blank>
China's political advisors have wrapped up their annual session. This year ends the five-year term for the CPPCC members, who have looked back with satisfaction on the job.
The fifth session of the tenth CPPCC National Committee has run its two-week course. China's top advisor says the ideas that the members have shared will be crucial for the policy makers in the government.
<!a href=# target=_blank>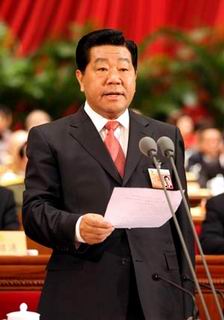 <!a href=# target=_blank>
Jia Qinglin, chairman CPPCC, said, "During the session, we discussed the documents, including the government work report. We have contributed many good suggestions for adjusting the economic structure and the way of growth, enhancing environmental protection and saving energy, pushing for reform and innovation, and promoting social and economic development."
The advisors have raised nearly 5,000 proposals, involving all sectors of the society. And this year, they focused much more on issues of public concern.
Cai Ling, CPPCC member, said, "We hope we can bring up the voices of the people. I have submitted 8 proposals on education, housing, health care, and anti-corruption."
Li Weiming, CPPCC member, said, "My proposals are about education. I hope fairness in education could be realized, and the quality of education could be improved in universities."