China
People concerned about two sessions issues
Source: CCTV.com | 03-02-2007 09:42
Special Report: 2007 NPC & CPPCC

The annual plenary sessions of the National People's Congress and the Chinese People's Political Consultative Conference are about to get underway. Ordinary citizens across China are hoping these sessions will tackle the problems that concern them.
Most people are concerned about the issues they have to deal with everyday.
Mr Yu, Beijing resident, said, "The big cities' transport systems are terrible. I hope the deputies can address the problem and find a solution."
<!a href=# target=_blank>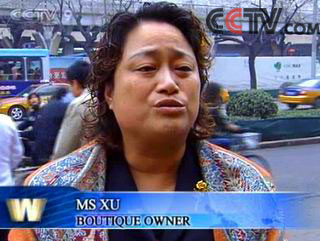 <!a href=# target=_blank>
Ms Xu, boutique owner, said, "I am glad the shops are no longer promoting their business with bad coupons. The government's measures in regulating the commercial sector are very effective. I'd like to see more of these measures."
There are also those who are concerned about the problems that affect the entire society.
Mr Du, Sichuan businessman, said, "The gap between the rich and the poor is getting wider. This is not good for the construction of a harmonious society. I hope the government will work on bridging this gap."
Mr Wang, student, said, "I'm from the countryside in Henan province. The farmers are so poor, they can't afford their children's education. I think this is an urgent job for the government."
Still others are concerned with the government's new diplomatic and anti-corruption policies, not to mention the development of China's vast western region.
Editor:Du Xiaodan