China
Asian Winter Games open in northeastern city Changchun
Source: CCTV.com | 01-29-2007 09:14
<!a href=# target=_blank>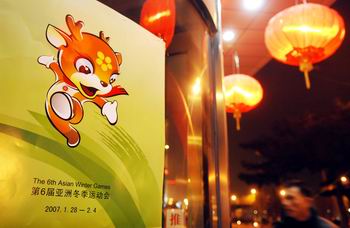 <!a href=# target=_blank>
The largest-ever Asian Winter Games are underway in the northeastern Chinese city of Changchun. President Hu Jintao was there for the opening ceremony.
More than 800 athletes from 26 countries and regions are here in Changchun.
For the second time, the Democratic People's Republic of Korea and South Korea marched together under one flag, as they did in Aomori, Japan in 2003.
And this time, China has sent the largest delegation, 261-strong. It's also the only delegation that will take part in all the events. Both the veterans and rookies are all confident they'll do their best.
<!a href=# target=_blank>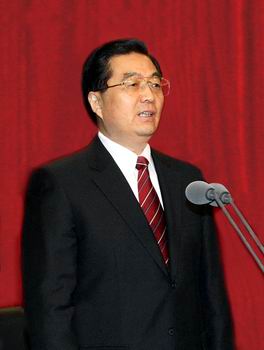 <!a href=# target=_blank>
Chinese President Hu Jintao declared open the sixth Asian Winter Games.
Dignitaries at the opening ceremony included the president of the Olympic Council of Aisa, Sheikh Ahmad Al-Fahad Al-Sabah.
For the first time, all 45 members of the OCA were present.
Six athletes had the honor of igniting the cauldron by laser.
China's first figure skating world champion Chen Lu and short-track speedskating former Olympic runner-up Li Jiajun are among the six. Five are from Jilin.
<!a href=# target=_blank>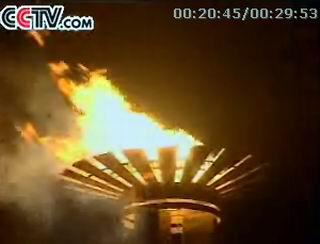 <!a href=# target=_blank>
This year's theme is "conveying peace and friendship with enthusiasm."
The show was a blend of the athletic spirit and Changchun's local culture.
Chen Lu, known for her medal-winning performance of "the Butterfly Lovers," graced the show.
The 7-day tournament, which runs through February 4th, features 47 events in five sports.
With its second position on the Olympic medal stands, China is undoubtedly one of the strongest sports super powers in the world. However every sports giant has its own Achilles heel, and China's most weakness is its winter events, but the country has been sparing no efforts to improve that, and surely many Chinese are looking forward to the improved performances of their young athletes on the ice and snow.
Editor:Du Xiaodan