World
Lebanese Industry Minister and Christian leader Pierre Gemayel shot dead
Source: CCTV.com | 11-22-2006 16:03
Related : Int´l community condemns assassination
<!a href=# target=_blank>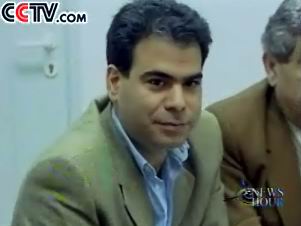 <!a href=# target=_blank>
Lebanon's Industry Minister and Christian leader Pierre Gemayel has been shot dead on a street in a suburb of Beirut. ( Recap the story >> )Gemayel was the fifth anti-Syrian figure to be killed in the past two years. His assassination has brought fears of heightened political tension in Lebanon.
<!a href=# target=_blank>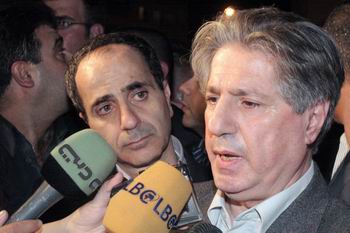 <!a href=# target=_blank>Pierre Gemayel''s father, former president Amin Gemayel
The 34-year-old Gemayel was a Christian leader in Lebanon and a supporter of the anti-Syrian parliament majority. His father, former president Amin Gemayel said that his son had died a martyr. "Today Pierre died as a martyr for his cause. All I ask from the people who loved Pierre is to protect the cause. Pierre died for the cause of Lebanon, for the cause of freedom." Amin Gemayel said.
The killing sparked condemnation across the world. Supporters pledged to keep Gemayel's memory alive, "We will not forget him after some months. We must work together in a very progressive way and in a peaceful way also."
<!a href=# target=_blank>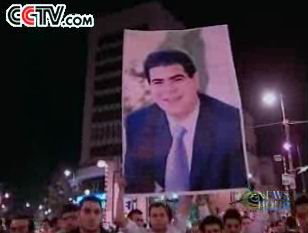 <!a href=# target=_blank>
Lebanese President Emile Lahoud also called for citizens to come together. He said, "I tell you, that at this particular time we have to be united."
Gemayel's assassination has heightened fears that the political crisis in Lebanon will deepen. It started after the resignation of six pro-Syrian ministers, including two from Hezbollah, hours after all-party round table talks collapsed.
<!a href=# target=_blank>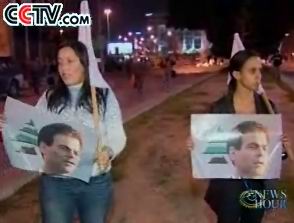 <!a href=# target=_blank>
The crisis took a sharp turn for the worse after the cabinet, without the Syrian-backed ministers, approved the UN draft document for creation of an international tribunal in the case of ex-Prime Minister Rafik Hariri's killing.
Hariri, also a prominent anti-Syria political figure, was killed in a bombing in February last year. His death has led to rising anti-Syrian sentiment and the withdrawal of Syrian troops from Lebanon. ( Related : Hariri murder suspects to be tried )
Editor:Sun Luying