China
CCTV reporter updates on A/H1N1 flu case in Chengdu
Source: CCTV.com | 05-12-2009 20:41
Special Report: World tackles A/H1N1 flu

The Chinese mainland has reported its first confirmed case of A/H1-N1 flu. The patient is in Chengdu, the capital of Sichuan province.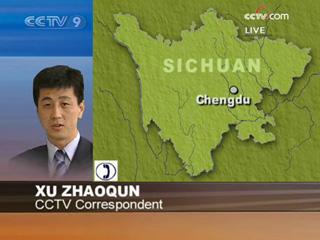 CCTV reporter Xu Zhaoqun updates on A/H1N1 flu case
in Chengdu.(CCTV.com)
Q1: What can you tell us about this case?
Q2: How are the locals reacting to the situation?
Editor:Zhang Pengfei