China
CCTV correspondent on the 60th anniversary of Chinese PLA navy
Source: CCTV.com | 04-22-2009 12:20
Special Report: Chinese navy 60th anniversary

Click for more news in News Hour>>
CCTV correspondent Han Bin is in Qingdao where the maritime parade will be held. We cross live to Qingdao now for more on the 60th anniversary of the founding of the Chinese Navy.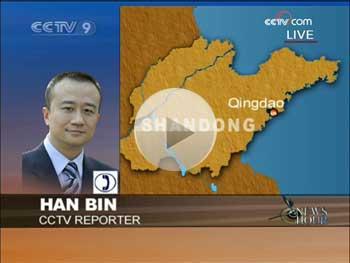 Watch video>>
Q1: What are the major events on today's agenda?
Q2:Over the past two days, Chinese military leaders have carried out a series of bilateral and mutilateral meetings and activities. Can you tell us how China is planning to promote its military diplomacy ?