World
Climate disasters to affect more people
Source: CCTV.com | 04-21-2009 19:26
Special Report:
Tech Max
Experts at a conference on Climate Change and Disasters in Bangkok, say the number of people affected by climate disasters is expected to more than double in six years.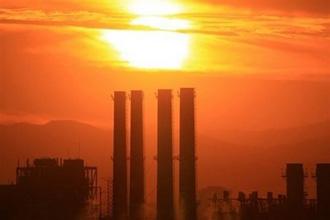 File photo shows the Department of Water and Power (DWP)
San Fernando Valley Generating Station in California.
(AFP/Getty Images/File/David Mcnew)
They warn the increase will also threaten the global humanitarian aid system.
Oxfam is an international agency working towards eliminating poverty. By studying the data of 6-thousand 500 climate-related disasters since 1980, Oxfam projects the number of people affected by climate-related disasters will rise by 133 million to an average of 375 million a year by 2015.
This figure does not include people hit by other disasters such wars, earthquakes and volcanic eruptions.