China
China to launch 1st lunar probe "Chang E One" this year
Source: CCTV.com | 05-17-2007 14:46
<!a href=# target=_blank>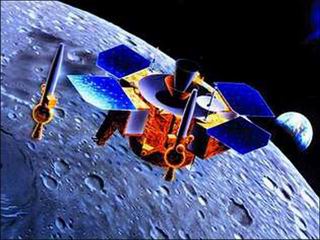 <!a href=# target=_blank>
China says the launch of its first lunar probe "Chang E One" is just around the corner. Chinese scientists made the announcement on Wednesday, saying the satellite will be launched in the second half of this year.
Since China announced the project in 2004, the country's first lunar exploration project has drawn world-wide attention. Now, China's space scientists say the satellite is ready for lift off.
Ouyang Ziyuan, chief scientist, China's lunar exploration project, said, "Preparations for the satellite, rocket, ground control and data reception are ready for the exploration. We will be able to launch the probe the second half of this year."
The probe's operational orbit has already been decided on. "Chang'e One" is scheduled to enter the moon's orbit after a nearly 400,000-kilometer journey in space. And a committee of over 100 space experts has also been established for the project. The scientists have agreed to share the data sent back by "Chang'e One" on the lunar environment.
Ouyang Ziyuan, said, "We will make a 3-D map of the moon and research the distribution of lunar elements, lunar soil thickness and the moon's surface environment."
Ou'yang Ziyuan says "Chang'e One" will be carried by a Long March A3 carrier rocket for its launch. This is scheduled to take place at the Xi'Chang Satellite Launch Center.
Editor:Du Xiaodan