China
NPC migrant workers seats promised
Source: CCTV.com | 03-13-2007 09:53
Special Report: 2007 NPC & CPPCC sessions

<!a href=# target=_blank>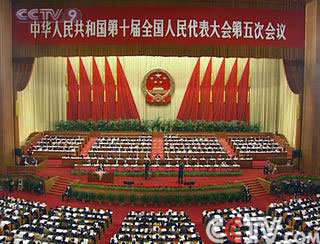 <!a href=# target=_blank>
The National People's Congress will soon include deputies representing migrant workers, a growing population in China. The deputies say it's vital that migrant workers have the chance to voice their concerns directly in the Great Hall of the People.
The nearly 3,000 NPC deputies come from around China, but still, there are some links missing. At this top legislature, there is not a seat for the 200 million migrant workers. Many deputies, especially those from provinces with a large number of migrant workers, are voicing their opposition to the current situation.
<!a href=# target=_blank>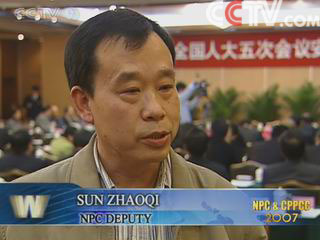 <!a href=# target=_blank>
Sun Zhaoqi, NPC deputy, said, "There might be problems in the election system. We have to take substantial measures to ensure the ratio of migrant workers in the elections."
Under the government's urbanization target, Thirteen million more farmers are expected to become migrant workers each year. In fact, issues concerning the migrant workers have never been neglected in the national congress. But deputies say it is important for migrant workers to have their own voices there.
<!a href=# target=_blank>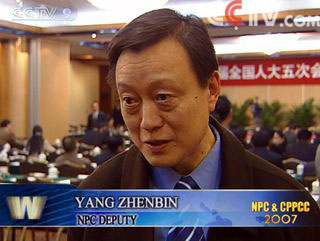 <!a href=# target=_blank>
Yang Zhenbin, NPC deputy, said, "Their rights and interests must be taken care of in the NPC. If there are deputies from the migrant workers, they can speak directly to the meetings to protect their rights in a more effective, reasonable way."
More people are now concerned about the rights of migrant workers. During the ongoing people's deputies election at local levels, voting and nomination rights for migrant workers have been promised. And their faces will appear for the first time in the NPC next year.
Editor:Du Xiaodan