China
Political advisors call for concern over regional balance
Source: CCTV.com | 03-05-2007 09:07
Special Report: 2007 NPC & CPPCC

<!a href=# target=_blank>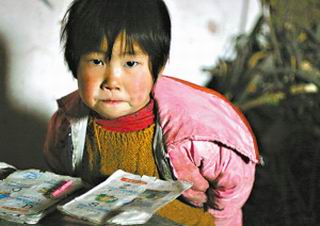 <!a href=# target=_blank>
The thousands of political advisors in Beijing for the CPPCC annual session, have brought with them the voices of the people they represent.
Most of their proposals are related to daily issues. But there are vast differences in the concerns of representatives from the east of the country and the west.
A better living environment? Or more holidays? Tough questions brought to China's political advisory meeting. And not surprisingly, these issues were raised by the representatives from the country's better-off eastern coastal regions.
Jiang Guangyu, CPPCC member from Shanghai, said, "the eastern regions don't need the big factories. They should be moved to places with raw material sources. The eastern regions should focus on developing the service industry."
Sitting in the same room, members from the vast rural western regions have different issues they want to talk about -- issues facing the public they represent.
Li Xiaodong, CPPCC member from Shaanxi, said, "The infrastructure in our western regions needs to be urgently improved. We hope the central government will enhance infrastructures in the western regions, such as in Shaanxi, Gansu, Ningxia and Xinjiang."
The Chinese government has placed priority on speeding up the pace of development in its western regions, since the year 2000. But the current reality is that the situation remains about the same, if not worse.
Luo Bingsheng, CPPCC member, said, "In recent years, progress has been made in the west. However, we now see the gap between the west and the east is being enlarged, instead of narrowed. We hope the government can make more preferential policies for the west, to create a better environment for investment."
A booming economy is the common goal for people all around the country, east to west. And to realize the dreams of the west, what's needed is more than central government policy Assistance from the eastern regions is indispensable.
The strategy for the development of the western regions has been consistently implemented for 7 years. But today, the West still has a long way to go, to catch up with the well-off eastern regions. The reasons may be complicated, but the advisors are worried that if the situation continues, in the end, China's harmonious society will be nothing more than a slogan.
Editor:Du Xiaodan