World
Peres reiterates Israel´s commitment to Mideast peace
Source: CCTV.com | 05-05-2009 15:43
Israeli President Shimon Peres has reiterated the new Israeli government's commitment to the peace process in the Middle East. He made the remark during a speech in Washington on Monday.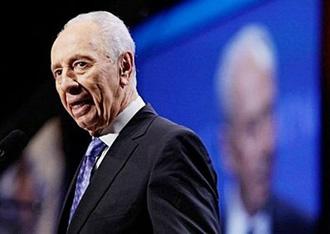 Israeli President Shimon Peres speaks at the American
Israel Public Affairs Committee (AIPAC) policy
conference in Washington, DC.
(AFP/Getty Images/Mark Wilson)
Shimon Peres, Israeli President, said, "Israel stands with her arms outstretched, and her hands held open to peace with all nations, with all Arab states, with all Arab people. To those still holding a clenched fist I have just one word to say: enough. Enough war. Enough destruction. Enough hatred."
Peres is set to meet US president Barack Obama during his visit. Peres has long supported the establishment of a Palestinian state as part of a peace deal.
The US and the Arab world also regard the two-state solution as the key to lasting peace in the region.
Israeli Prime Minister Benjamin Netanyahu has pledged to hold talks with the Palestinians on economic, security and diplomatic issues. But he has made no public promise to negotiate statehood.
Palestinian leaders have rejected any notion of an "economic peace" and say U.S.-backed talks with Israel cannot resume until Netanyahu commits to statehood.
Editor:Zhang Pengfei