China
World leaders send Lunar New Year greetings to Chinese people
Source: CCTV.com | 01-24-2009 13:55
Special Report: 2009 Spring Festival

Leaders from around the world have sent New Year greetings to Chinese people as they prepare for the biggest festival of the year.
British Prime Ministers, Golden Brown says he is honoured to extend the hand of friendship to all Chinese communities.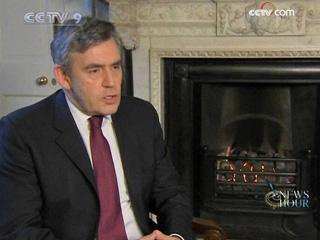 British Prime Minister, Gordon Brown.(CCTV.com)
This year will not be an easy one, but in challenging times, success can only be achieved through honouring the values symbolizing by the Ox and which have characterised the Chinese contribution to Britain.
The Chinese community has had many successes- across education, research,science and many other industries.
Brown hopes to see many more Chinese people take up roles in public life and politics too. He hopes Chinese enjoy a wonderful and successful year.