China
Shenzhou 7 Astronaut - Liu Boming
Source: CCTV.com | 09-24-2008 18:27
Special Report: Shenzhou-7 Manned Space Flight

Liu Boming was born in September 1966 in Yi'an County, in northeast China's Heilongjiang Province. He joined the airforce of the People's Liberation Army in June 1985 and later became a first-class pilot.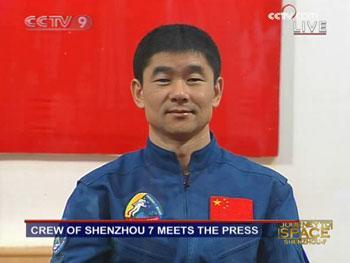 Liu Boming.(CCTV.com)
In January 1998, he was chosen as one of China's first generation of astronauts. In 2005, he became a reserve for the Shenzhou 6 mission. In June, 2008, he was selected to join the Shenzhou 7 mission.
---
 Interactive: Be part of China's journey to space!
Editor:Zhang Pengfei