World
Zhou Lina, youngest referee in Beijing Olympics
Source: CRIENGLISH.com | 08-26-2008 16:03
Special Report: 2008 Beijing Olympic Games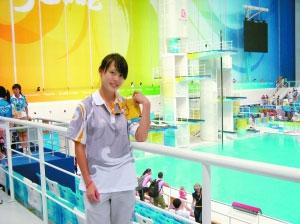 Zhou Lina, 17 years old, becomes the youngest
referee in the Beijing Olympics when she officiated
in the modern pentathlon event. [Photo: Xinhua]
Zhou Lina became the youngest referee in the Beijing Olympics when she officiated in the modern pentathlon event.
The 17-year-old is a student from a senior high school in Yibin city of southwestern China's Sichuan province.
Zhou Lina previously refereed in the modern pentathlon at the Good Luck Beijing preparatory events, and other national Chinese tournaments and championships.