World
Russian Olga Kaniskina wins women´s 20km walk gold
Source: Xinhua | 08-21-2008 10:40
Special Report: 2008 Beijing Olympic Games

BEIJING, Aug. 21 (Xinhua) -- Olga Kaniskina of Russia won the gold medal of women's 20km walk at Beijing Olympic Games here onThursday.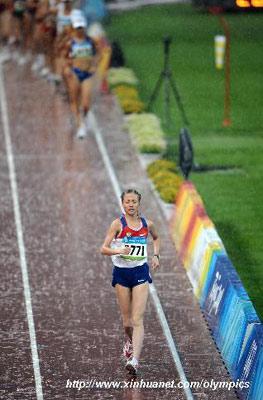 Russia's Kaniskina Olga competes during
women's 20km walk final during Beijing
2008 Olympic Games in Beijing, China, Aug.
21, 2008. Kaniskina Olga finished the race
in first places. (Xinhua)
The silver medal was taken by Kiersti Tysse Platzer of Norway.Elisa Rigaudo of Italy took the bronze medal.
Editor:Wang Shuqin