China
Foreign ambassadors express condolences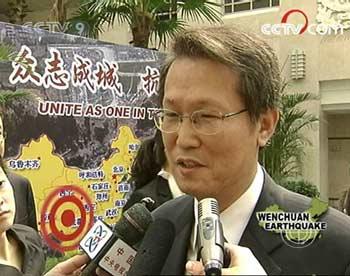 Ambassador of ROK to China Shin Jung Seung
Ambassador of ROK to China Shin Jung Seung said, "We believe can get through the difficult time quickly and united to host a successful Olympic Games. "
Many ambassadors say their countries are ready to send more aid to assist China's relief efforts.
And many foreign embassies in Beijing have lowered their national flags to half-mast.