China
CNN apologizes to Chinese over host´s "goons and thugs" comment
Source: CCTV.com | 04-16-2008 21:50
Special Report: 3.14 Tibet Riots

CNN, the American news network, has apologized after a news commentator referred to the Chinese as a "bunch of goons and thugs" on air, which prompted angry complaints from the Chinese Foreign Ministry.
In a statement, CNN insisted Mr Cafferty was criticising China's leaders, not the Chinese people, and apologized if his comments caused offence.
<!a href=# target=_blank>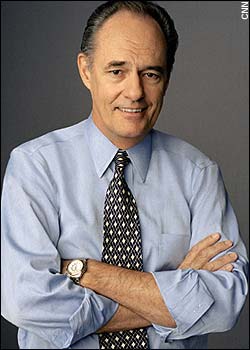 <!a href=# target=_blank>Jack Cafferty (File photo)
"CNN would like to clarify that it was not Mr. Cafferty's, nor CNN's, intent to cause offense to the Chinese people, and would apologize to anyone who has interpreted the comments in this way," the network said in the statement.
"It should be noted that over many years, Jack Cafferty has expressed critical comments on many governments, including the US government and its leaders."
Jack Cafferty made the comments earlier this month on CNN's political program, the Situation Room.
"We're running hundred of billions of dollars worth of trade deficits with them, as we continue to import their junk with the lead paint on them and the poisoned pet food. I think they're basically the same bunch of goons and thugs they've been for the last 50 years."