China
Touching "the Sky Road", Qinghai-Tibet Railway
Source: CCTV.com | 07-25-2007 13:50
Special Report: Qinghai-Tibet Railway

<!a href=# target=_blank>
<!a href=# target=_blank>
Twenty-three years ago, the section between Xining and Golmud opened.
And it's only been a year since the new section between Golmud and Lhasa has been up and running. The total length of the railway is 1,956 kilometers.
CCTV reporter Liu Changying took a ride along what Chinese call "the Sky Road" and discovered what this journey offers.
<!a href=# target=_blank>
<!a href=# target=_blank>
Xining, the starting point of the Qingzang Railway, is busier than ever.
Wang Yongsheng helps passengers with the mandatory health form for anyone going to Lhasa.
Wang was hired because he speaks English, which he learned playing baseball with foreigners in college.
<!a href=# target=_blank>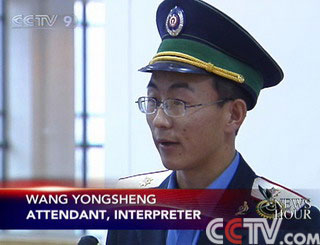 <!a href=# target=_blank>
Wang says it's peak season and tickets are difficult to come by.
Wang Yongsheng, attendant, interpreter, said, "If you want to go to Lhasa, you have to book tickets at least ten days in advance."