World
Diana documentary to air despite princes´ plea
Source: CCTV.com | 06-07-2007 10:28
<!a href=# target=_blank>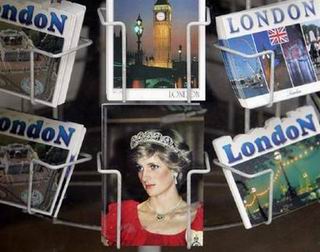 <!a href=# target=_blank>
A postcard of Diana, Princess of Wales, is seen in a shop window in London in this May 31, 2007 file photo. REUTERS/Toby Melville
A British television documentary scheduled for broadcast on Wednesday will examine the role of photographers in the death of Princess Diana.
And photos taken from the scene of the car crash that killed her have become a bone of contention.
Diana's sons have argued that showing the photographs will be a sign of disrespect to their mother's memory.
Editor:Du Xiaodan