China
Chinese premier delivers speech in Japanese Diet
Source: Xinhuanet | 04-12-2007 09:50
Special Report: Premier Wen visits Japan

<!a href=# target=_blank>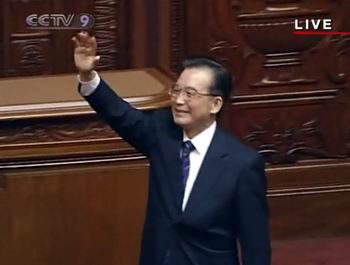 <!a href=# target=_blank>
<!a href=# target=_blank>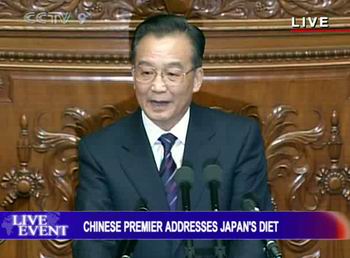 <!a href=# target=_blank>
TOKYO, April 12 (Xinhua) -- Visiting Chinese Premier Wen Jiabao delivered a speech in the Japanese Diet (or parliament) on Thursday, the first by a Chinese leader in 22 years.
In his speech on Sino-Japanese friendship and cooperation, Premier Wen said his current visit to Japan is aimed at learning the latest developments of Japan and contributing to the improvement and development of bilateral ties.
"If Prime Minister (Shinzo) Abe's visit to China last October can be described as an ice breaker, then I hope my visit to Japan will be an ice thawer. I came to Japan for friendship and cooperation, " Wen told the Japanese lawmakers.
Wen Jiabao arrived here Wednesday for a three-day official visit, the first by a Chinese premier since 2000.