China
China pledges no death to get back fugitive Lai Changxing
Source: Xinhuanet | 03-14-2007 15:05
<!a href=# target=_blank>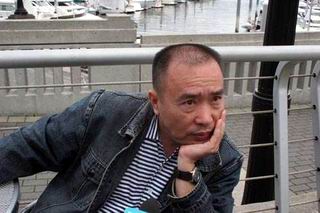 <!a href=# target=_blank>
China promised not to sentence accused smuggler Lai Changxing to death because this was essential to have him repatriated from Canada, the Xinhua news agency said on Tuesday, citing a Supreme Court spokesman.
Lai, who fled to Canada in 1999 after being accused of running a huge smuggling ring in the southern province of Fujian, has been battling extradition to China.
He has challenged a risk-assessment ruling by Canadian immigration officials that said he would not be subject to torture or execution if returned.
"We made the promise (not to sentence Lai to death) to seek his repatriation, and it is the only correct option to punish crimes and safeguard the interests of the nation," court spokesman Ni Shouming was quoted as saying.
Lai, who fled with his wife and children, was accused of being the mastermind behind the country's largest smuggling ring. He fled to Canada in 1999 and remains there. China wants to bring him back to face charges of smuggling, bribery and tax evasion.
Lai denies any wrongdoing and refuses to be repatriated to face the justice in China.
Ni said that China had two options: refusing to make any promise and giving up the efforts for Lai's repatriation, or making a promise to have him back.
"Such a promise has nothing to do with justice fairness," Ni was reported as saying.
Last year, Canada's Federal Court stayed a deportation order against Lai, allowing him to launch further appeals against the order. Lai's bid for refugee status had already been denied all the way up to the Supreme Court of Canada.
Last year, 11 suspects wanted for embezzlement were extradited from overseas and 77.2 million yuan (about US$9.9 million) was retrieved, according to the Supreme People's Procuratorate.
The achievement was made through the Procuratorate's cooperation with relevant government organizations and overseas judicial and procuratorial departments, says the Procuratorate.
So far, the Supreme People's Procuratorate has signed 83 cooperation deals and memorandums with 75 overseas judicial and procuratorial departments, Legal Daily quoted the Procuratorate assaying.
The suspects, most of whom are from the financial sector or state-owned enterprises (SOEs), used overseas business connections to flee the country,the Supreme People's Procuratorate says.
The procuratorate says, North America, Australia, and southeast Asia are preferred destinations for corrupted officials.
A recent survey of 42 corrupt officials conducted by an anti-graft research group showed half of the corrupt officials who flee China to escape prosecution are heads of SOEs.
Editor:Du Xiaodan