China
More jobs, improved social secutity are major tasks for 2007
Source: CCTV.com | 03-13-2007 16:04
Special Report: 2007 NPC & CPPCC sessions

<!a href=# target=_blank>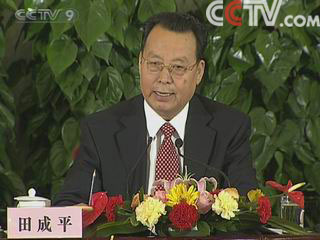 <!a href=# target=_blank>
China will strengthen legislation focusing on social affairs this year. That was the message at this morning's news conference held by the National People's Congress.
Senior officials from the Ministry of Labor and Social Security, and the Ministry of Civil Affairs say more jobs and improved social security are major tasks for 2007.
Labor and Social Security Minister Tian Chengping says the populous nature of China makes employment and reemployment work one of the most important task for the government. He credited the achievements made so far mainly to the fast growth of the nation's economy. In 2006, total GDP registered a 10.7 percent increase, bringing over 11-million more people into the urban labor force.
But Minister Tian warns the country still faces monumental challenges in employment in the next few years. More workers from the state-owned enterprises will be laid off as enterprise structural reform deepens. The number of college graduates will rise dramatically, and there's still a huge group of excess labor in the rural areas that need to be transferred into the urban workforce. Plans are already underway to tackle these problems.
Tian Chengping said, "The central government will adopt economic strategies that will promote employment. We have to design and implement proactive employment policies, including complementary financial and tax policies to improve the labor market mechanism. Job training needs to be strengthened across the country to build people's capability to seek employment on their own. The Labor and Social Security Ministry will also do its part in providing public services that create more effective channels between the labor market and the people."