China
"Chang´e I" satellite to launch this year
Source: CCTV.com | 03-13-2007 15:39
Special Report: 2007 NPC & CPPCC sessions

<!a href=# target=_blank>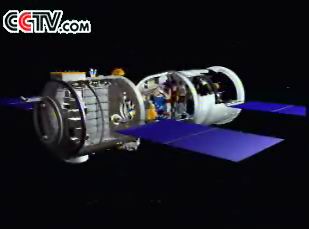 <!a href=# target=_blank>
China's Commission of Science and technology Industry for National Defense, has announced that lunar exploration satellite, "Chang'e I" will be launched later this year.
The Commission's Chief, Zhang Yunchuan, revealed the plan in an exclusive interview with CCTV, on the sidelines of the current NPC and CPPCC sessions.
Zhang Yunchuan says the "Chang'e I" satellite is progressing as expected and could be launched according to plan.
Zhang Yunchuan said, "Choosing a window for lunar satellite launches is very rigorous. So, we have to select the most favorable time to make the satellite enter into orbit. I estimate the launch will be carried out in the second half of this year."
In addition, Zhang says that consultations between China and Russia on a joint project to explore the space environment on Mars, is progressing.
The plan was recently mentioned in China's 11th five-year program in developing space science.
Zhang Yunchuan said, "The two governments are showing interest in this project. We will first have discussions about technology. I think this can be achieved."
Zhang also says that China and Russia are now coordinating in terms of technology. They will discuss business-related issues next, including preferential technological resources as well as costs. A deal is expected to be signed this year.
Editor:Du Xiaodan