China
China to increase budget for education in 2007
Source: CCTV.com | 03-08-2007 14:52
Special Report: 2007 NPC & CPPCC sessions

China's lawmakers are deliberating the national budget for 2007. More money is being allocated for key concerns of ordinary people, such as education. Legislators say this is vital to China's healthy and sustainable development.
The 2007 budget includes major increases in all sectors of Chinese society. Responding to doubt and criticism on the increase for the military, the lawmakers stress the importance of maintaining peace.
<!a href=# target=_blank>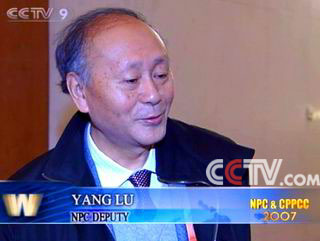 <!a href=# target=_blank>
Yang Lu, NPC Deputy, said, "We advocate peace. But we have to be fully prepared for self-defense. The better we're prepared, the less likely the war is going to happen."
Legislators have applauded the stronger support for education. Tuition and other fees for all rural students will be eliminated, easing the burden on 150 million rural households.
<!a href=# target=_blank>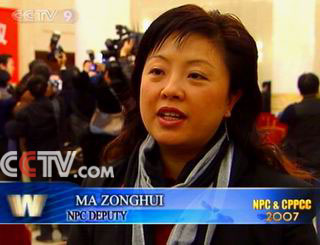 <!a href=# target=_blank>
Ma Zonghui, NPC Deputy, said, "I'm so glad to see the increase for our country's education. This will help achieve a healthy and rapid development of rural education, creating better conditions for the farmers' kids to go to school."