China
Foreign views on NPC & CPPCC
Source: CCTV.com | 03-03-2007 15:46
Special Report: 2007 NPC & CPPCC

Every March China's most important political events are held -- the NPC and CPPCC meetings. But what does that mean for the many foreigners living in China. Our reporter Guo Liying talked with two foreigners who have lived in China for years, to get their opinions.
A foreigner living in Beijing's traditional hutongs doesn't qualify as big news any more.
But a foreigner checking Chinese websites to get the latest on the National People's Congress is something unusual.
<!a href=# target=_blank>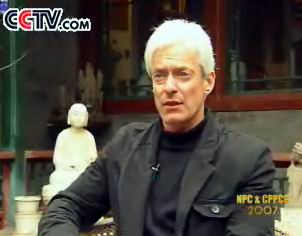 <!a href=# target=_blank>
Laurence J. Brahm is a political economist. He speaks fluent Chinese. During more than two decades in China, he has written over twenty books about the country. And he's no uninformed outsider watching China's most important annual political event.
Laurence said "I also have business. I follow closely with everything said in the premier's report..."
Every year, hundreds of overseas journalists register to cover China's NPC and CPPCC meetings.
The Associated Press Television News Beijing bureau has been operating for over a decade. Each year it has extensive coverage of the NPC and CPPCC meetings.
Bottorff sent the entire staff of APTN Beijing to cover this year's meeting.
<!a href=# target=_blank>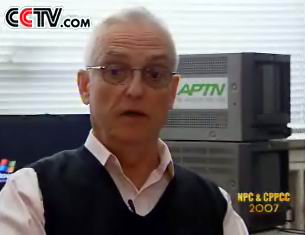 <!a href=# target=_blank>
APTN (Beijing) Manager Norman Bottorff said "...we have a broader focus rather than people think foreign media will be interested in..."
Both as a journalist and as a foreigner living in China, Bottorff has witnessed a constantly changing China. He added "...people focus on more specific issues, like environmental issues..."
Editor:Du Xiaodan