China
Education resource allocation still an issue
Source: China.org.cn | 03-02-2007 14:48
Special Report: 2007 NPC & CPPCC

<!a href=# target=_blank>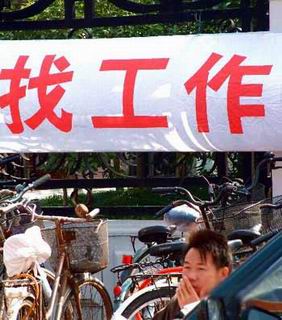 <!a href=# target=_blank>
Half a year after Wang graduated from a college in Chengdu, Sichuan Province, the young man from Shaanxi Province brought a lawsuit against the school, demanding that it make its tuition fees known to the public.
As a student, Wang's annual tuition was more than the total annual income of his family. When he was unable to pay over 30,000 yuan (about US$3,872) in fees, college authorities withheld his certificate of graduation. Without the certificate, Wang was unable to find work.
Chinanews reported on February 26 that Wang was just one of thousands of students who found themselves in a similar situation.
According to a report from the China Youth & Children Research Center, Chinese university tuition fees have risen by up to 25 times in the last 18 years, 10 times higher than the rate of increase of incomes. Education is the number one item of consumption, over retirement funds and housing. More worrying is that the employment rate of graduates continues to drop. Between 2003 and 2005, the number of graduates who were unable to find work increased from 750,000 to 1.2 million.
About 5 million college students are expected to graduate this year, 820,000 more than in 2006. According to the 2007 Blue Book of Chinese Society published by the Chinese Academy of Social Sciences, unemployment is the second most serious social problem facing China today, after healthcare.
Last year, in a bid to tackle the issue, the central government abolished tuition and other incidental charges in several elementary schools in certain provinces.
On the eve of this year's Spring Festival, during a visit to Qingyuan County in Liaoning Province, Premier Wen Jiabao said that the central government will fully implement the free nine-year compulsory education scheme for children of school-going age.
In addition to increasing budget allocations for education, the government is also considering on giving the promotion of employment legal standing. At the first executive meeting of the State Council this year convened by Premier Wen Jiabao, the draft Employment Promotion Act was discussed and passed in principle.
On February 26, the draft went through its first deliberation at the 26th Session of the 10th National Party Congress Standing Committee.
Education resources allocation will continue to be a major issue of discussion at the upcoming NPC and CPPCC sessions. Answers will be expected on how the government plans to increase expenditure on education, reduce the burden on poor families, ensure equal access to education for all, and improve the quality of instruction to promote employment.
Editor:Du Xiaodan