China
Terrorist camp raided in Xinjiang, one policeman killed
Source: CCTV.com | 01-09-2007 15:30
<!a href=# target=_blank>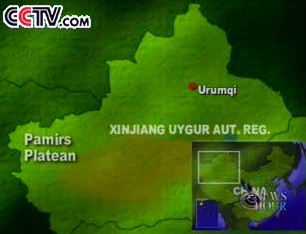 <!a href=# target=_blank>
<!a href=# target=_blank>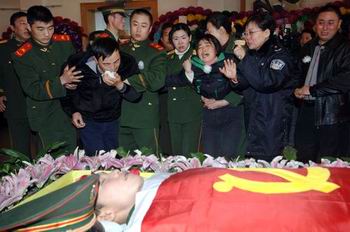 <!a href=# target=_blank>
Chinese police have raided a terrorist training camp in northwest China's Xinjiang Uygur Autonomous Region. Eighteen terrorists were killed and another 17 were captured.
One policeman was killed and another wounded in the gun battle on Friday in the mountains of Pamirs Plateau in south Xinjiang.
The police seized hand grenades in various stages of production. The training camp was run by the East Turkestan Islamic Movement. The United Nations labeled the group a terrorist organization in 2002.
Editor:Du Xiaodan