Source:
03-10-2009 16:20
Turkey is one of the best-kept holiday secrets in the travel business. Europeans have spent their holidays here for many years, taking advantage of the unbelievably low prices for travel services that can be had. Yet among many people, Turkey is probably one of the most misunderstood countries on Earth. It is common for travelers arriving in Turkey to be surprised at the number of misconceptions they had about Turkey. Here are some facts about Turkey to set the record straight.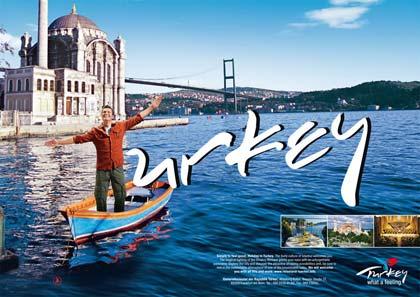 Turkey is one of the best-kept holiday secrets in the travel business.
Turkey is a secular democracy. Although the population is 99% Muslim, Turkey's government is stauchly secular. If you read The constitution of Turkey, which a search on Turkey Central will enable you to do, you'll see that Turkey's government is not unlike the typical European or American government.
Turkey is not a desert. Camels are not from here, although the logo of the pyramid and camel on a pack of Camel cigarettes, and the inscription "Turkish American Blend" imply this. Camels were imported to Turkey years ago, however you will probably never even see one.
While Turkey is often confused with middle-eastern countries, many areas of Turkey are covered in forests, lush with greenery, while others are more dry. The coastlines and beaches are very beautiful with cliffs and sandy beaches. There are mountains with fantastic ski resorts, large lakes and rivers, and places where the foliage changes beautifully with the seasons.