Source: Xinhua
04-21-2009 09:34
Special Report:
Tech Max
A spokesman of the university said Professor Hawking had "been unwell for a couple of weeks" and was undergoing tests at Addenbrooke's Hospital, Cambridge.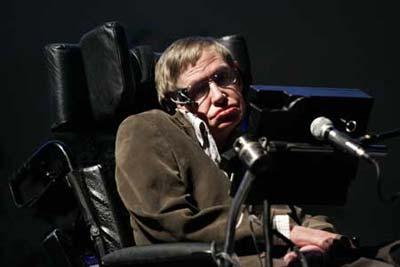 British physicist Stephen Hawking delivers a lecture on "The Origin
of the Universe" at the Heysel conference hall in Brussels in this
May 20, 2007 file photo. Hawking, 67, one of the world's foremost
physicists and the acclaimed author of "A Brief History of Time",
has been urgently admitted to hospital, Cambridge University said
on April 20, 2009.(Xinhua/Reuters Photo)
The 67-year-old man called off an appearance at Arizona State University of America on April 6 because of his illness.
Hawking, who has motor neurone disease, has worked at the Department of Applied Mathematics and Theoretical Physics at Cambridge University for more than 30 years, and became a CBE in 1982 and a Companion of Honor in 1989.
Hawking, who speaks with the aid of a voice synthesizer, has three children and one grandchild.
Peter Haynes, head of the university's Department of Applied Mathematics and Theoretical Physics, said "Professor Hawking is a remarkable colleague."
"We all hope he will be amongst us again soon," he added.
-- Click for more news in Tech Max >>