Source: Xinhua
04-11-2009 11:49
Special Report:
Tech Max
SHANGHAI, April 10 (Xinhua) -- China will do preparatory work for the drilling of deep Antarctic glacier ice core at Dome Argus (Dome A) in 2010, a scientist said here Friday.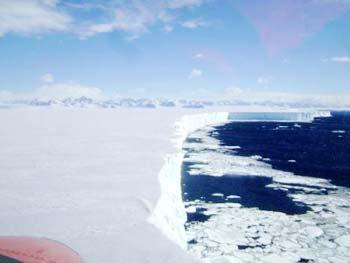 Antarctic glacier ice(File photo)
In China's 26th Antarctic scientific expedition next year, scientists will build deep drilling work shop and install drilling machines, said Li Yuansheng, head of China's Kunlun Station, the country's first research station on the continent's inland.
In January, China set up the Kunlun station at Dome Argus, the pole's highest icecap at 4,093 meters above the sea level.
China's 25th Antarctic scientific expedition team left in October for a 173-day trip, the longest in China's polar expedition history, and returned to Shanghai Friday.