Source: Xinhua
04-07-2009 12:04
Special Report:
Tech Max
WASHINGTON, April 6 (Xinhua) -- A new study showed both obesity and a large belly appear to increase the risk of developing restless legs syndrome (RLS), a common sleep disorder characterized by an irresistible urge to move legs.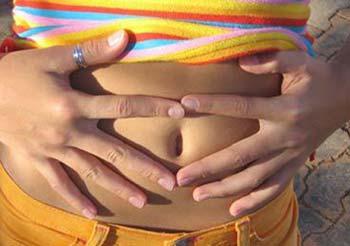 Big belly, obesity linked to increased risk of restless legs
syndrome(File photo)
The research will be published Tuesday in a print issue of Neurology, the medical journal of the American Academy of Neurology.
It is estimated that 5-10 percent of adults in the United States have RLS and the disorder often has a substantial impact on sleep, daily activities and quality of life.
For the study, researchers questioned 65,554 women and 23,119 men, all of whom were health professionals who took part in the U.S. Health Professionals Follow-Up Study or the Nurses' Health Study II. None of the participants had diabetes, arthritis or were pregnant. Of the groups, 6.4 percent of the women and 4.1 percent of the men were identified as having RLS.