Source:
11-11-2008 14:39
Leon Lai (born on December 11, 1966) is a Hong Kong-based actor and a Cantopop singer. Born in Beijing as Lai Chit, he was the only child in his family originally from Meixian. His parents divorced when he was four. His Malaysian father and he migrated to Hong Kong during the Cultural Revolution in China. His father used to tell stories of history to him when he was young. At the age of fifteen, he attended King's Way Princeton College (England) and returned back to Hong Kong at the age of seventeen. Before he became a singer in Hong Kong, he worked as a salesperson for a mobile phone company. He uses the stage name "Lai Ming" which literally means "dawn".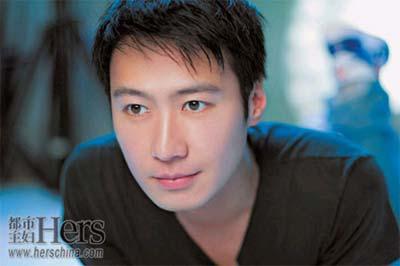 Leon Lai
After getting the second-runner-up in the 5th New Talent Singing Awards, held by the TVB in 1986, he went to be taught singing by a music teacher and in the same year, he also obtained an artist contract from Capital Artist. However he did not get to release any albums for four years. As a result, his teacher arranged to have him signed a contract with Polygram (now known as Universal Music) and then got the contract with Capital Artist annulled after some negotiation.
In Polygram, he released his first album "Leon" and subsequent album "Meet in the Rain" which propelled him into instant stardom. After several years at Polygram, he then signed a new contract with Sony Music in March 1998.
Together with Jacky Cheung, Andy Lau and Aaron Kwok, he was among the four most popular male singers during the 1990s, when the media referred to them as the "Four Heavenly Kings".
In the early stages of his career, he mainly sang Cantopop, but due to the influence of the producer, he expanded his repertoire to include popular electronic songs with compelling music videos. In 1998, his Korean song "After loving you" managed to reach the Top 10 in a Korean pop chart. He was the first Hong Kong singer to achieve this. He won numerous singing awards before announcing in 1999 that he would no longer accept any awards in Hong Kong. His music career gradually declined from the late 1990s. While he is still releasing new albums from time to time, his record sales are now less than impressive and his position has been overtaken by the newer generation of Cantopop singers.
In 2002, he was selected to sing "Charged up", the 2002 World Cup theme song for the Greater China Region. In 2004, he formed a new record production company, "A Music", East Asia Record Production Company Limited, with Peter Lam. The first album produced by the company, "Dawn" was released in September of that year.