Source: China.org.cn
09-23-2008 15:49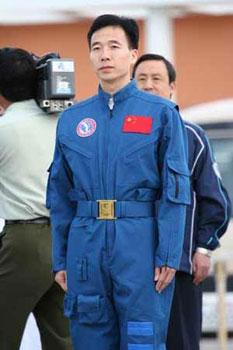 Jing Haipeng is chosen as one of the three
astronauts to carry out Shenzhou VII space
mission later this month.
Personal: Born in October 1966, in Yuncheng City, northern China's Shanxi Province, undergraduate, double Bachelor's degrees.
Astronaut Career: Jing was chosen to be an astronaut in January 1998. With 1,200 hours of flying logged, he was one of the trainees for Shenzhou VI.
Editor:Xiong Qu