Source: China.org.cn
09-23-2008 15:42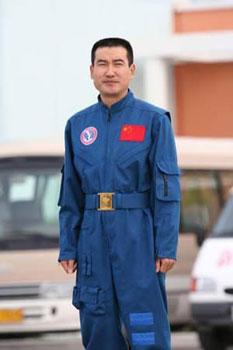 Zhai Zhigang is chosen as one of the three
astronauts to carry out Shenzhou VII space
mission later this month. He is expected
to conduct the spacewalk during the flight.
Personal: Born in October 1966, in Longjiang County, northeast China's Heilongjiang Province, undergraduate, double Bachelor's degrees.
Astronaut Career: With 950 hours of flying time logged, Zhai was selected to train for the Shenzhou astronaut program in 1996 and was chosen in the first group of fourteen in January, 1998.
He was one of the three astronauts who were part of the final group to train for Shenzhou V, the country's first manned space shuttle mission. Zhai was also chosen as one of the six astronauts in the final training for Shenzhou VI in June, 2005.
Editor:Xiong Qu