Source: www.expo2010.cn
05-11-2009 15:23
Special Report: 2010 Shanghai Expo Countdown

A delegation led by Wang Xuejun, deputy secretary-general of China's State Council, also director of State Bureau for Letters and Calls, visited the Bureau of Shanghai World Expo Coordination this afternoon and learned the preparation progress.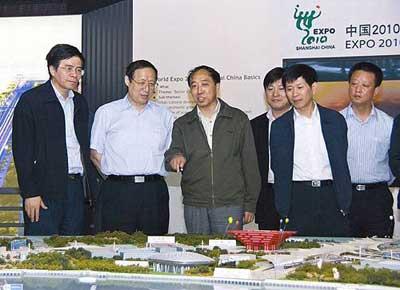 The delegation learns about the master plan of the Expo.
Xu Weiguo, deputy Party chief of the bureau, showed the delegation around the Expo master plan exhibition hall in the Expo Mansion and had a bird's eye view of the Expo Site from atop the building.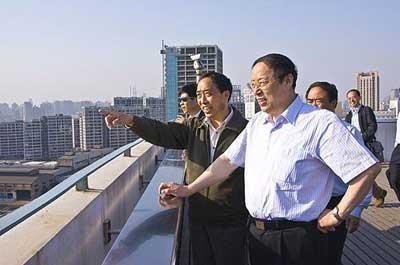 The delegation takes a bird's eye view of the Expo site.
Editor:Zheng Limin