Source: www.expo2010.cn
05-08-2009 14:53
Special Report: 2010 Shanghai Expo Countdown

Crowds of students at Shanghai Jiao Tong University have expressed enthusiasm in serving as volunteers at World Expo 2010.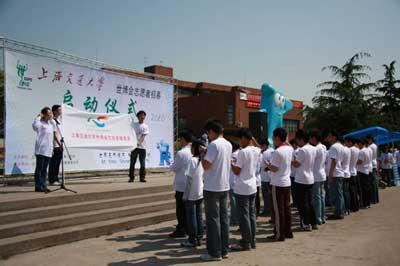 Students express determination in serving the Expo.
About 1,000 students asked how they could become volunteers on Jiao Tong's campus on May 1.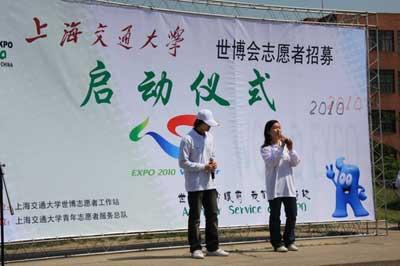 Students sing " "By Your Side," the volunteer song for Expo 2010.