Source: Xinhua
03-14-2008 09:17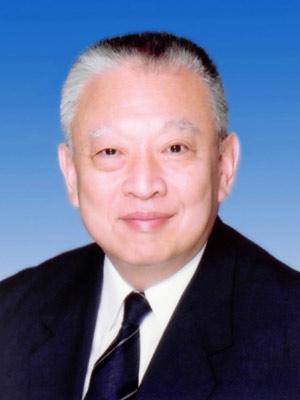 Tung Chee-hwa is elected vice-chairman of the 11th
National Committee of the Chinese People's Political
Consultative Conference (CPPCC) at the fourth plenary
meeting of the First Session of the 11th CPPCC National
Committee in Beijing, capital of China, March 13, 2008.
(Xinhua Photo)
BEIJING, March 13 (Xinhua) -- The following is the biographical sketch of Tung Chee-hwa, who was elected vice-chairman of the 11th National Committee of the Chinese People's Political Consultative Conference (CPPCC) on Thursday:
Tung Chee-hwa
Male, born in January 1937, of Han ethnic group, native of Zhoushan, Zhejiang Province.
Vice-chairman of the 11th CPPCC National Committee.
1947 Moved to Hong Kong with family
1960 Graduated from the University of Liverpool with a Bachelor degree of Science in marine engineering, before working in General Electric
1969 Returned to Hong Kong to join family business
1985 Member of the People's Republic of China (PRC) Consultative Committee for the Basic Law of the Hong Kong Special Administrative Region (SAR)
1992 One of the first group of advisors on Hong Kong affairs of the Hong Kong and Macao Affairs Office of the State Council and the Xinhua News Agency Hong Kong Bureau, and member of Executive Council of Hong Kong
1995 Vice-chairman of the Hong Kong SAR Preparatory Committee of the National People's Congress
1996-2005 Chief executive of Hong Kong SAR
2005- Vice-chairman of the 11th CPPCC National Committee.
Member of the 8th CPPCC National Committee, elected CPPCC National Committee vice-chairman at Third Session of the 10th CPPCC National Committee, vice-chairman of the 11th CPPCC National Committee.
Editor:Xiong Qu