03-03-2007 15:21
Over the next two weeks, our reporters will be traveling across China, taking a closer look at how and why the annual debate on the political agenda is crucial to its citizens.
For the first in this special series, Han Bin visits Shanghai to find out what role the CPPCC members can play in modern day China.
Beijing in March, lawmakers and advisors gather to discuss social policies.
But just how important are their decisions and efforts to the nation and its people?
That's what we are going to find out...
<!a href=# target=_blank>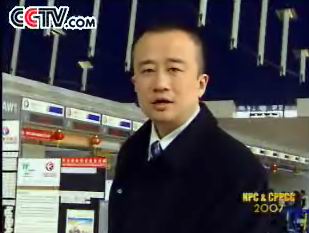 <!a href=# target=_blank>
CCTV reporter Han Bin at Shanghai Pudong International Airport:
"This is the start of our journey -- Shanghai Pudong International Airport. From here, China's east coast, we are going to go right across the country to Kashgar, a city in China's far western region. (I've got a map here. So, this is Shanghai, one of the most dynamic cities in China. And from here, we will travel to Anhui, to see an election of local People's Congress deputies at the county level. Then we'll go to Yichang, the location of China's biggest hydro-electric dam project. And we'll keep going to China's heartland, to witness the lives of the rural residents. Finally, we'll stop at Kashgar, where the many ethnic groups live.) But first, to the city of Shanghai."
Shanghai seeks to impress.
"We are taking the maglev train that runs from the airport to the city center. It's one of the fastest land transports in the world."
Shanghai is home to many of China's successful business people and politicians.
<!a href=# target=_blank>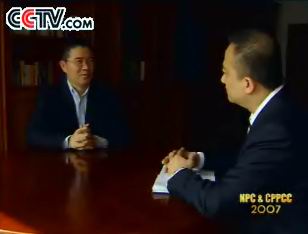 <!a href=# target=_blank>
Ji Qi is one of them. Ten years ago, he returned to China after studying in the United States. It was around that time that Shanghai's economy first began to take off. Ji Qi used the opportunity to co-found one of China's most profitable on-line service companies. He is now one of Shanghai's big winners in the economic boom. Today, his chain of hotels have expanded to over 50 across the country.