Source:
01-20-2009 15:47
Wu Jing (Chinese: 吳京, sometimes credited as Jason Wu or Jacky Wu, b. 3 April 1974) is a Chinese and Hong Kong martial artist, actor and film director.
Biography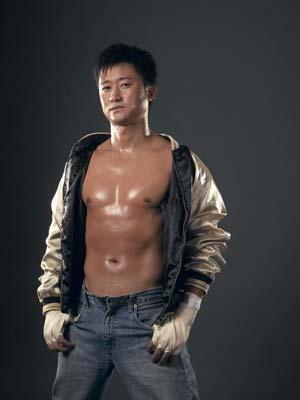 Wu Jing is a Chinese and Hong Kong martial artist,
actor and film director.
At age six he was sent to the Beijing Sports Institute at Shichahai. Both his father and grandfather were also martial artists. Like Jet Li before him, he competed as a member of the Beijing Wushu Team. He won first places in several national level wushu competitions at the junior level and continued to compete as an adult, despite his increasing height.[1]
In 1995 he was spotted by martial arts choreographer Yuen Woo-ping, who had come to the institute to scout for a martial artist for the film Tai Chi 2. Since then Wu Jing has appeared in numerous Mainland China-produced wuxia television series. He has also worked with choreographer and director Lau Kar-leung for the 2003 film Drunken Monkey. In 2005, Wu Jing achieved success in Hong Kong action cinema with his role as a vicious assassin in the movie SPL: Sha Po Lang.
In 2006 he continued his move into HK films by starring in the film Fatal Contact, and in 2007 he is the male lead in Twins Mission, starring the Twins duo and SPL co-star Sammo Hung. He also worked with Nicholas Tse, Shawn Yue and director Benny Chan on police action film Nan er ben se (Invisible Target) which was released in July 2007. In 2008 March, Wu Jing makes his directorial debut, alongside action choreographer Nicky Li, on his newest film Legendary Assassin.