Highlights

It´s been over one year since an earthquake devastated parts of Sichuan. Relief and donations from across the country have been flooding in to help keep survivors warm in last winter.Thanks for love from different people and different countries. But life must continue, let´s pray for their bright future...
Program Video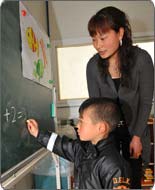 On May 12, 2008, a deadly earthquake strucks in the middle of China as it causes a lot of casulaties mainly in Sichuan province and portion of nearby area.
1 year may be about to pass, let´s us pay some condolences and respect to them as some of those people out there take their risks of rescueing people who need help during or after the earthquakes.
---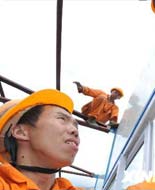 It was one year ago today that a massive 8.0 magnitude earthquake struck Wenchuan County in Sichuan, northwest of the capital of Chengdu. Over 87,000 people were killed in a matter of minutes.
And while the government response to the earthquake was immediate and Chinese people here and abroad gave generously to help the victims.Hope that people survived from the badly strucked area of Sichuan province, particularly around Wenchuan, may recovered from last year´s earthquake
---