02-16-2007 13:01
<!a href=# target=_blank>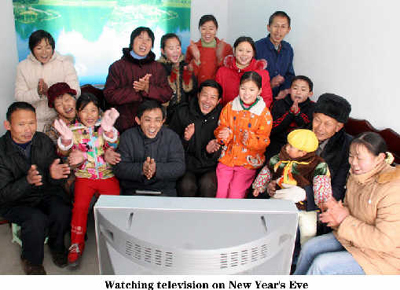 <!a href=# target=_blank>
New Year's Eve is the day for people to eat, drink, entertain and enjoy themselves. To celebrate the New Year, the northerners have "jiaozi" and the southerners make "niangao" (New Year cakes). "Jiaozi" is shaped like shoe-shaped gold or silver ingot, used as money in feudal China, while the Chinese characters 'niangao' is the homophone of 'High Year', meaning getting better year by year. So both "jiaozi" and "niangao" are good.
<!a href=# target=_blank>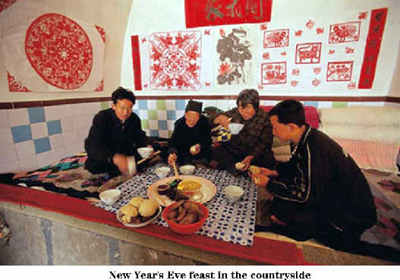 <!a href=# target=_blank>
On New Year's Eve , all the family members sit around the table, enjoying the "New Year's Eve dinner", representing a happy family reunion. At dinner, the fish must not be eaten, for the Chinese character---fish is the homophone of "surplus", meaning we have surplus fortune every year. So 'fish' symbolizes the "luck and wealth" of the coming year. Fish on the dinner table is not a dish, but a decoration for the sake of good luck and fortune.