After a journey of five-thousand kilometers, after it reaches Ho Chi Minh City the Lancang-Mekong River loses itself in the sea, leaving the Sub-regional Area a very long coastal line of about 10 thousand kilometers. This area was once part of the Silk Road on the sea, a route through which trade on water, over time, led to the blending of different cultures.
Today, business activities are booming in each of the region's ports due to a local economic cooperative mechanism which came into effect in 1992, the true fruits of which were seen after 2002 when the mechanism became a full-scale practice. With this economic cooperation among local countries has entered a new chapter.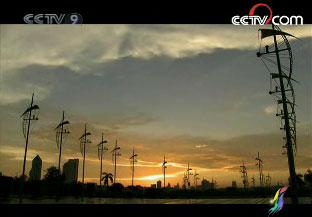 This program gives an overview of the economic cooperation now taking place between these countries, about the efforts being undertaken by the Chinese government in the mechanism, and of exchanges in culture and tourism that benefit all six countries in the region. This program also reports on Chinese experts helping Cambodian rebuild the temple of Chau Say Tevoda in Angkor Wat, and watches students from countries in the Sub-region studying in China and hears comments from their diplomatic officials to China. The title of this series, a joint effort by the national TV broadcasters of all six countries participating, is"Nourished By the Same River"and its theme is"Cooperation, friendship, harmony and Development".
Editor: Liu Fang | Source: CCTV.com